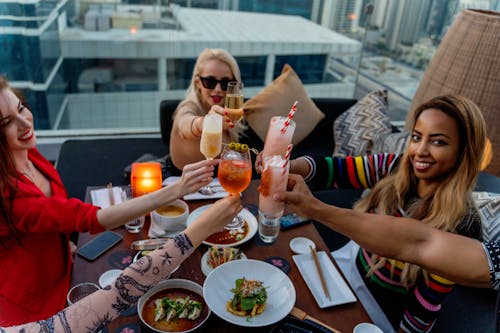 El Paso is known for the Tex-Mex cuisine that is made throughout the city. But it has so much more to offer, from the diversity of its citizens to the hot desert climate and year-round sunshine. We list the top 10 things to do in this Texas city.
Franklin Mountains State Park
El Paso, TX, is the place to be if you're looking for an escape from the hustle and bustle of city life.
The natural landscape of the Franklin Mountains is constantly refreshing, whether you enjoy hiking, rock climbing, or simply taking a look at the history behind the mountains. Seeing the naturally formed hidden elephant on the top side of the mountain is always fun.
Mckelligon Canyon Park
The canyon on the southeastern side of the Franklin Mountains and the surrounding desert is Mckellingon Canyon Park, a popular destination for tourists and El Pasoans. They enjoy running, hiking, climbing, and appreciating natural beauty.
It's also a great place to escape the Texas heat. Visitors can also enjoy entertainment at the McKelligon Canyon Amphitheater, showing family movies and featuring Viva El Paso, which chronicles the local history and cultural evolution.
Wyler Aerial Tramway
The Wyler Aerial Tramway can be found within the Franklin Mountains and is driven in a gondola at the top of Ranger Peak.
The observation deck allows you to see the beautiful scenery and nature that El Paso has to offer. On a clear day, the tram offers stunning views of every part of the city while offering glimpses of Juarez and New Mexico.
Square Theater
The Plaza Theater is located in downtown El Paso, occupying a special place in the city's history. It was purchased and redesigned by a creative architect named W. Scott Dunne and completed in 1930.
The elaborate building was designed in the Spanish Revival style with antique furnishings and decorative railings, painted astronomical ceilings, and floating clouds. The theatre is perfect for events such as Broadway productions and musicals.
The Chamizal National Park and Museum
Chamizal National Park is renowned for its stunning scenery, a popular spot for picnics and music. Still, it is also a reminder of the border dispute settlement between Mexico and the United States.
As a result, the monument commemorates the peaceful settlement of the border dispute and border culture. The museum, located on the same grounds as the park, also exhibits many local and international artists.
…